Allow your business to move forward with the right people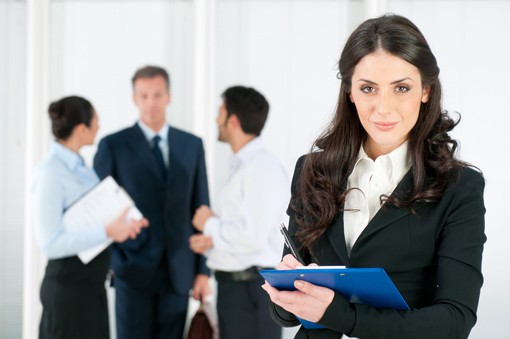 Having trouble finding someone with the right technical background? Want to make sure you are getting the best of what is available on the market?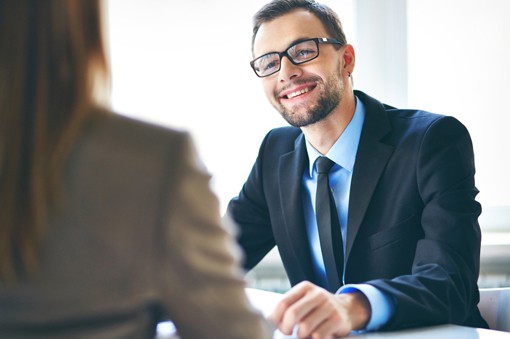 Need assistance with your job search? Don't we all. We've got you and your career goals and objectives in mind.
John was a pleasure to work with on our recruiting project.  He took the time to understand our needs and communicated effectively to ensure all stakeholders were engaged in the various steps of the process.
I have had the pleasure of working with JP Recruitment – specifically John Purser – on multiple occasions, from perspective of both employer and job seeker.  The experience has always been exceptionally positive.
Job Seeker View:
I have worked with John on a few positions in my career. He has a very thorough screening process, which aids in ensuring that the position(s) presented are a good fit for both job seeker and potential employer. He is both prompt and transparent in responding to questions/status of positions. Would not hesitate to use him if I were looking in the future.
Employer View:
I have engaged JP Recruitment on multiple occasions in the past few years. They have done an outstanding job, on every occasion, in bringing top level, well qualified candidates. They truly make it difficult for prospective employers to pick THE outstanding candidate, such is the quality of candidates that are presented. That being said, the screening process that is used saves the employer countless hours, days, weeks of searching.
In summation, I have used JP Recruitment on many occasions and will continue to turn to them as my primary option should future positions need filled.
Working with JP Recruitment assisted greatly in my placement.  They were good at reviewing my resume and offering advice tailored to the company.  They followed up promptly for feedback.  What I found most useful was the clear and candid conversations.  Though meeting face to face would be preferred, JP Recruitment was able to use Skype to have more timely interviews.  Great working with them.
I appreciate John's patience and ability to meet our needs. He has a good feel in the "Continuous Improvement" space and has demonstrated an ability to find a variety of roles from Management to VP.
I had the pleasure of working with John.  His level of client service was exceptional.  He always went above and beyond to identify the right candidates.  It was important to John to ensure he was meeting all my expectations.  He has a strong work ethic and I would not hesitate to recommend him.
I had a very pleasurable experience interacting with John. I found him very knowledgeable and effective in presenting me to my future employer. I would certainly recommend John for his professionalism fine effort.
John is very professional and dedicated to his clients. He works hard to make sure that both candidates and companies are getting the best fit. I would strongly recommend John as a resource to any recruitment / placement needs you may have.
JP Recruitment helped me find the next step in my career.  Their valuable feedback and support helped see things where I needed improvement.  I'm thankful for their hard work.
John is the one of the best recruiters I have ever worked with. He is a true professional with wide scope of knowledge and effectiveness. John helped me to find the great position less than in a month. He is never too busy to listen or answer the questions. John has a likeable personality that makes you feel like he is working only for you. I highly recommend John.
John is very professional in Engineering Recruitment, he is dedicated with many years of experience. John helped me to get a job offer in less than three weeks, I would say you will not regret to work with him!
John was extremely knowledgeable of the employer and the job role.  I found his interview coaching was very effective and was a key part of getting the job offer.
John was not like the other recruitment professionals that I have worked with.  John treated me with respect and compassion.  He did not judge me and he was honest with me from the start.  
Within a week of being Zoom interviewed by John, he had lined up three interviews for me.  He guided me through the process and was available with information, feedback or just a discussion anytime I needed him.
I landed a great job, thanks to John
Professional and quick response. Clear communication and can set you up on a good career path.
Having worked with JP Recruitment on both as a client and a candidate I have found the process to be smooth and well managed. JP Recruitment would be my first choice for future positions.
John is highly professional recruiter who can very quickly grasps the specific needs of a recruitment assignment whilst somehow also understanding the longer term considerations of my business. This has meant John has presented me with the most suitable candidates almost everytime.
Smooth hiring process with my new employer, all the interviews were setup fast and accurate.  I just have to say that it was a good hiring/interviewing process, all the recommendations from John were reliable and he was really helpful along the process.  If ever need to go through hiring process again, I would like to work with him.
Professional, time structured plan & positive and supportive attitude = 100% Success!
John is a great guy and very informative!
Smooth and transparent process.  Supportive staff and professional coaching.